What's shakin'?
Ok, shitty joke, but I gotta be me. This week has been all about natural disasters, with the earthquake on Tuesday and now with Hurricane #Irene bearing down on the Northeast. Fortunately, not everything this week on the feed has been quite so glum. Katie Couric's lame new talk show, the Pilfering Newlyweds, and Jedi Kitties all served to make life just a little bit sillier. Plus the big, huge, gargantuan news of the week: The City Newspaper Best of Rochester Ballot is open, and they're looking for you to help nominate some great local Rochester culture icons. Now, I'd hate to appear desperate (actually, I'm ok with that. And crying if necessary), but I think you should know that there is a Best Blog category and that this here blog would be a nice addition to the choices. Ahem.
See ya next week, enjoy the week that was!
[wp-tabbitygroup]
[wp-tabbity id="monday" title="Monday"]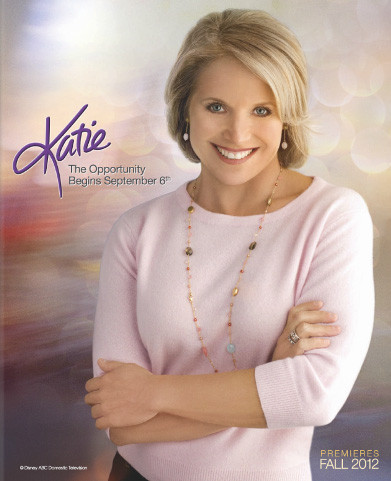 Color me disappointed. Katie Couric gets herself a brand new ABC talk show and between the name and the soft-filter promo photo, this looks like just another daytime talk show for the ladies. Katie is and has always been better than preformulated shows, which frankly is why she didn't do well on the anchor desk. This is not a win for good journalism.
More Popular Articles
[/wp-tabbity]
[wp-tabbity id="tuesday" title="Tuesday"]
It was the biggest event, it was the smallest event on Twitter on Tuesday. The significant but still not as horrifyingly destructive earthquake as many people seemed to be hoping for. After all the hyperbole, I have to say that Twitter performed exactly the correct function during the quake: providing news, personal accounts, check-ins, comfort and humor to an event which, nay-sayers notwithstanding, was very rare and entirely newsworthy.
More Popular Articles
[/wp-tabbity]
[wp-tabbity id="wednesday" title="Wednesday"]
Its that time of year again! City Newspaper's Best of Rochester competition is currently soliciting nominations. And of course, DFE is currently begging you on hands and knees to please nominate me for Best Blog! After that, I hope to transition to groveling at your mercy for your vote in the full ballot.
More Popular Articles
[/wp-tabbity]
[wp-tabbity id="thursday" title="Thursday"]

Just one of those wacky stories you find when searching the Internet for other stuff. A couple decided it would be a good idea to augment their supplies for the wedding reception happening in a few hours time by pilfering necessities from Wegmans. I presume these were not honors students, who could surely have known that the multitude of video cameras in Wegs could easily spot them stealing $1,049 worth of stuff.
More Popular Articles
[/wp-tabbity]
[wp-tabbity id="friday" title="Friday"]

Overall, kind of a crappy week. But fortunately, there is always something silly in the way of kitties to brighten your day. Or irritate you, if you're not into it. Which I totally get. But anyway: kitties with light sabers. Enjoy.
More Popular Articles
[/wp-tabbity]
[/wp-tabbitygroup]